The Brilliant Autumn Garden:
Dahlia Mania
5 October
11am – 1.30pm
Dahlias are the jewel colour of an autumn garden flowering from July to the first frosts in November. It's become the plant of the decade after years of neglect.
Today they are available in many styles and sizes suitable both for containers and planting in the borders. But they need care and
attention, so join us for a morning looking at an exciting range of dahlias you can grow whatever your garden size.
Morning coffee, lunch and wine included
Tickets are £55pp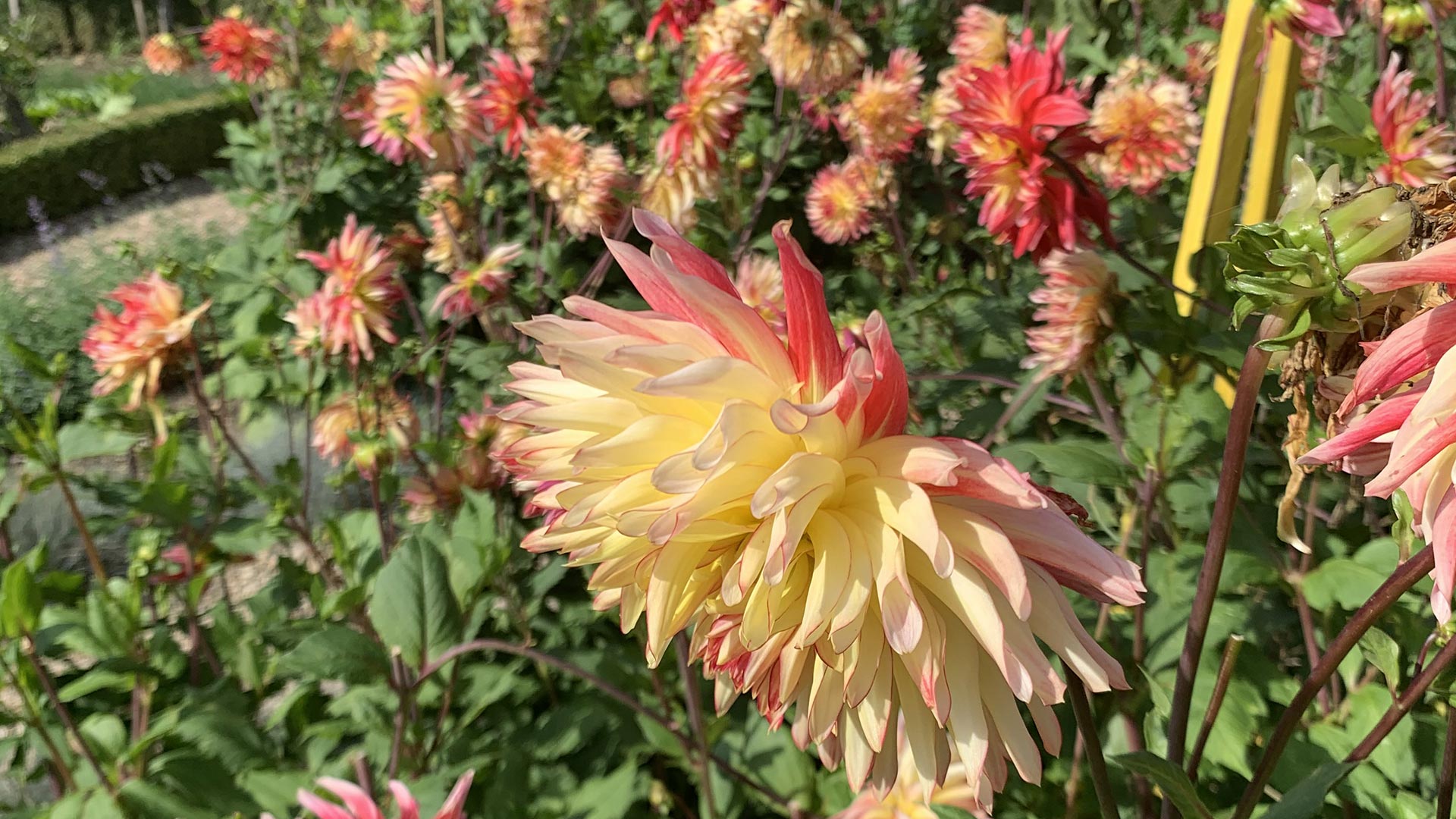 CAR PARKING
£4 per car
The Car park is within the grounds.
Car Park bookings are to be made on line at the same time as entry bookings are made. Please bring proof of booking with you.
Car Park and Booking fees apply to National Trust members and West Green House Friends too.
01252 844611
Enquiries@westgreenhouse.co.uk