ELEGANT PLANTS FOR THE WHITE GARDEN
12 April
11.00am-1.30pm In the Green House
Join Marylyn Abbott whose white garden at the Chelsea Flower Show (pictured below) was a medal winner, for a morning's talk about planning a white garden, their design and particularly their plant selection. It will be illustrated with plant lists available.
£57 per person
Includes: Morning coffee followed by the illustrated talk, a walk around Marylyn's garden and lunch with wine.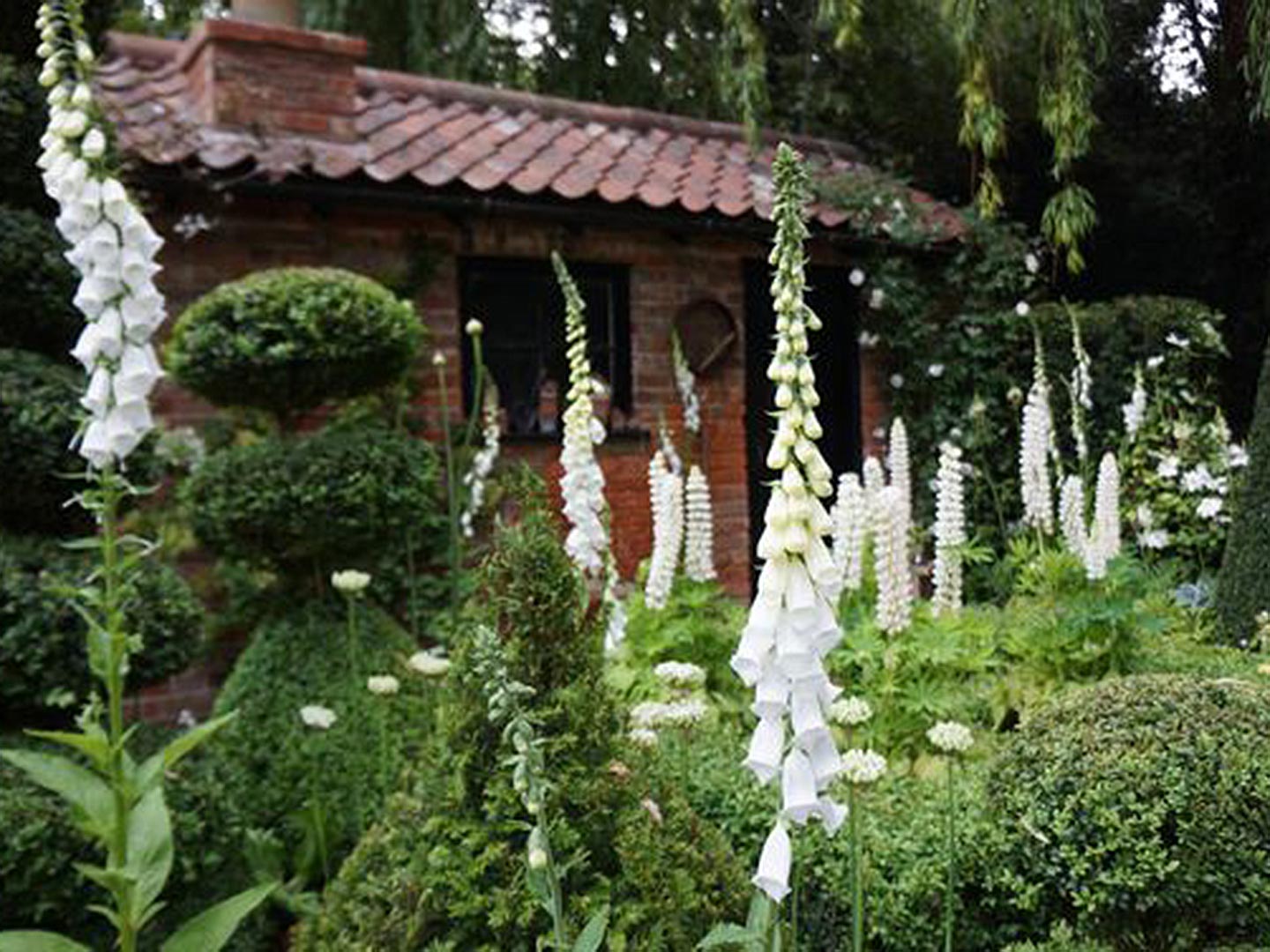 CAR PARKING
£4 per car
The Car park is within the grounds.
Car Park bookings are to be made on line at the same time as entry bookings are made. Please bring proof of booking with you.
Car Park and Booking fees apply to National Trust members and West Green House Friends too.
01252 844611
Enquiries@westgreenhouse.co.uk