1 June
11am – 1.30pm
Old roses tumble from walls, climb over arches and the Bourbons and Gallicas find their place in the formal borders at West Green House. Wild Scottish roses grow beside ponds and there is a good collection of the roses made fashionable in the 1920s and '30s. Walk the gardens with Simon Hickmott, who is the growing expert, and Marylyn, who does the selection and designing here at West Green, as they discuss the foibles and needs of these roses.
11am coffee, garden walk and talk, then
lunch with wine.
Tickets are £69pp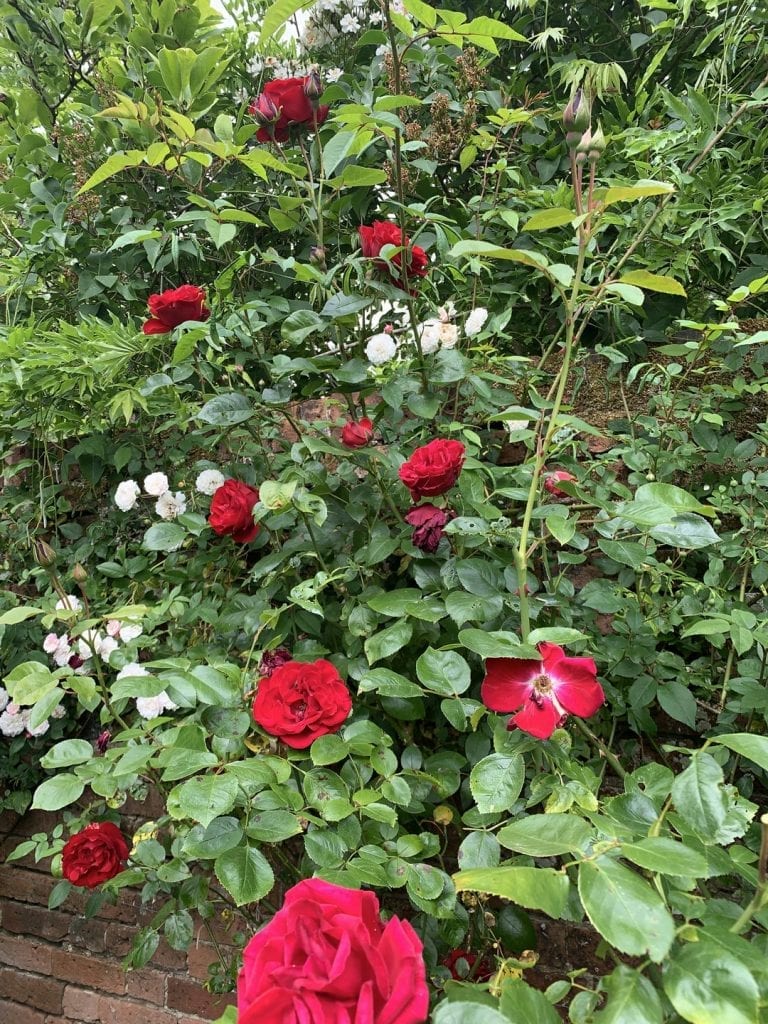 CAR PARKING
£4 per car
The Car park is within the grounds.
Car Park bookings are to be made on line at the same time as entry bookings are made. Please bring proof of booking with you.
Car Park and Booking fees apply to National Trust members and West Green House Friends too.
01252 844611
Enquiries@westgreenhouse.co.uk