OUR TRIBUTE TO THE QUEEN'S PLATINUM JUBILEE
28 August
12 noon
Three of the most in demand young singers, all great friends of West Green House Opera, will again join together to perform for us as "The Roxy Dots" to sing the music that has been so long a part of her Majesty's 70 year reign. It's a bright swinging programme of vintage
toe-tappers. So, raise your glass, bring a picnic with your friends and have a party on this great occasion. A Tea Room Picnic may be ordered online.
£47 per person
Includes: Entry to the garden and Lake Field picnic area and the show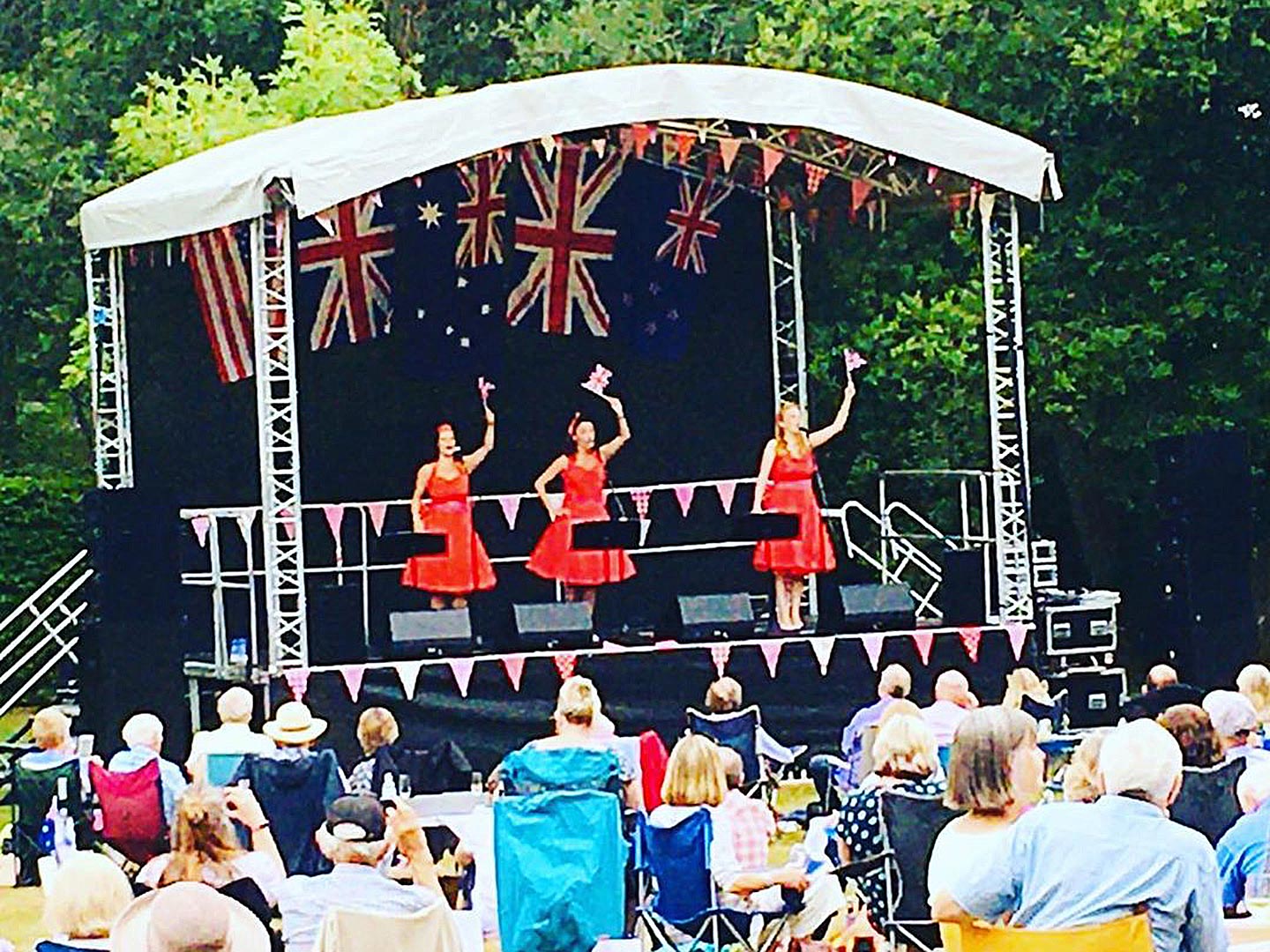 CAR PARKING
£4 per car
The Car park is within the grounds.
Car Park bookings are to be made on line at the same time as entry bookings are made. Please bring proof of booking with you.
Car Park and Booking fees apply to National Trust members and West Green House Friends too.
01252 844611
Enquiries@westgreenhouse.co.uk