EVERYTHING YOU NEED TO KNOW ABOUT CHRISTMAS AT WEST GREEN HOUSE
THE ILLUMINATED GARDEN BOOKING NOW OPEN
The extraordinary light spectacular at West Green House. A ten-acre wonderland of gigantic shimmering flowers, glowing fairies and a forest of illuminated red tulips.
There are enormous lit water lilies floating on the lakes, with five bridges turned into tunnels of lights and all the gardens classical follies are wonderfully lit.
On special nights choirs will sing and music dances with the fountains, whilst every night in the Orangery and around the garden, there will be hot treats to eat and drink and gifts for all the family to shop for in the West Green Collection of very special presents.
---
EVENTS
16 and 17 December
The Quiristers and Choir of Winchester Chapel will perform at 6pm among the lights, directed by Benjamin Cunningham.
21 December
Hart Voices, twenty voices carolling under the direction of music director Roy Rashbrook at 6 and 7pm
---
OPEN from Friday 4 to Wednesday 30 December.
It is not open 7, 8, 14, 15, 24, 25, 26 December
ENTRY: the Christmas Lights are from 4.30pm to last entry 8.00pm with visiting slots pre booked on every half hour. The garden closes at 9pm
DOGS & CARERS
Assistance dogs only. One free ticket for a carer. Please note WHEELCHAIRS are safe in the walled garden only.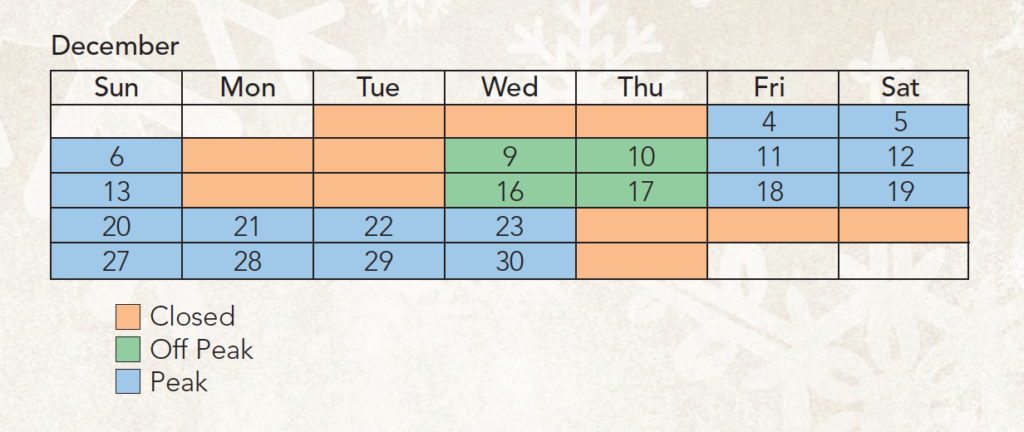 BOOKING
Adult ticket £12 / Child ticket £10 OFF PEAK
Adult ticket £16 / Child ticket £12 PEAK TIME
Car parking £4 – ONLY PREBOOKED CARS MAY BE PARKED ON SITE
Booking fee £1
Children under 3 years are free. Children under 16 must be accompanied by an adult.
This is a special event and is not free to National Trust members
CAR PARKING
The car parking is adjacent to the garden entrance.
Disabled Parking: There are three disabled car parking spaces available subject to availability.
WHAT TO WEAR
There are few covered spaces along the mile plus all weather path of lights.
Please wear appropriate footwear and clothing.
COVID 19
Be assured we are monitoring and responding to all the government advice as it evolves. Your safety is paramount. If Christmas at West Green House is cancelled due to Corvid 19, you will be advised and refunded.
CANCELLATIONS
English weather can affect open air events. Christmas at West Green House will only be cancelled if bad weather necessitates we should cancel for your safety. If for this or any other reason beyond our control the event is cancelled, you will be offered another date. A refund is given only in exceptional circumstances.
FOOD AND DRINK
The Orangery and the Tea Room
~ Hot Coffee ~ Hot chocolate ~ Mulled wine ~
~ German sausages with mustard and roll ~
~ Homemade cranberry and sausage roll ~
~ Cakes and Christmas treats ~
Near the Dragons
Prosecco and waffle bar