TWILIGHT MAGIC & MYSTERY
22nd-23rd, 26th -31st October
It's fantasy and fun designed for the littler members of your family. Delight at dusk at the whimsical and spooky. sculptures inspired by the heart warming celebration of life, the Day of the Dead. A glittering trail finding intriguing follies, and 'what is hidden under bridges', perhaps its more mythical beasts escaped from the gardens cages.
Join us in fancy dress and enter our prize draw to win a family ticket to The Christmas Illuminated Garden Adventure at West Green House. To enter email your spooky pictures dressed up in the grounds to enquiries@westgreenhouse.co.uk or tag @westgreenhouse on Instagram.
Warming drinks, hot food and treats may be purchased along the brilliantly lit trail.
PRICES:

Saturday  22nd,  29th & 31st October
Adult £19
Child  (4-15 years)  £15
All other dates
Adult £18
Child  (4-15 years) £14
Children under 3 years are free.
Children under 16 must be accompanied by an adult.
This is a special event and is not free to National Trust members.

Includes: Entry to the Halloween trail and gardens
One carer is admitted free of charge per wheelchair user, visually impaired visitor or another person whose disability necessitates a personal carer.
Dogs are not allowed in the garden. 
CAR PARKING
Car parking £4 – ONLY PREBOOKED CARS MAY BE PARKED ON SITE
Booking fee £1
The car parking is adjacent to the garden entrance. Disabled Parking: There are three disabled car parking spaces available subject to availability.
WHAT TO WEAR
There are few covered spaces along the mile plus all weather path of lights. Please wear appropriate footwear and clothing.
COVID-19 (CORONAVIRUS) NOTICE
You can book with confidence for events at West Green House. Come along knowing that the safety and wellbeing of our visitors is of the upmost importance to us and we are continually monitoring and responding to the COVID-19 situation as it evolves.
CANCELATIONS, EXCHANGES & REFUNDS
We are not able to offer refunds, duplicates or exchanges for unwanted tickets or tickets bought in error.
If it is an outside event, cancellations will not be offered in the event of poor weather.
If extreme, unsafe weather conditions force us to cancel the event, you will be offered an alternative date. We will communicate any cancellations as soon as possible before the day of the event. You will be notified by email with your options.
Refunds are dealt with on a case-by-case basis.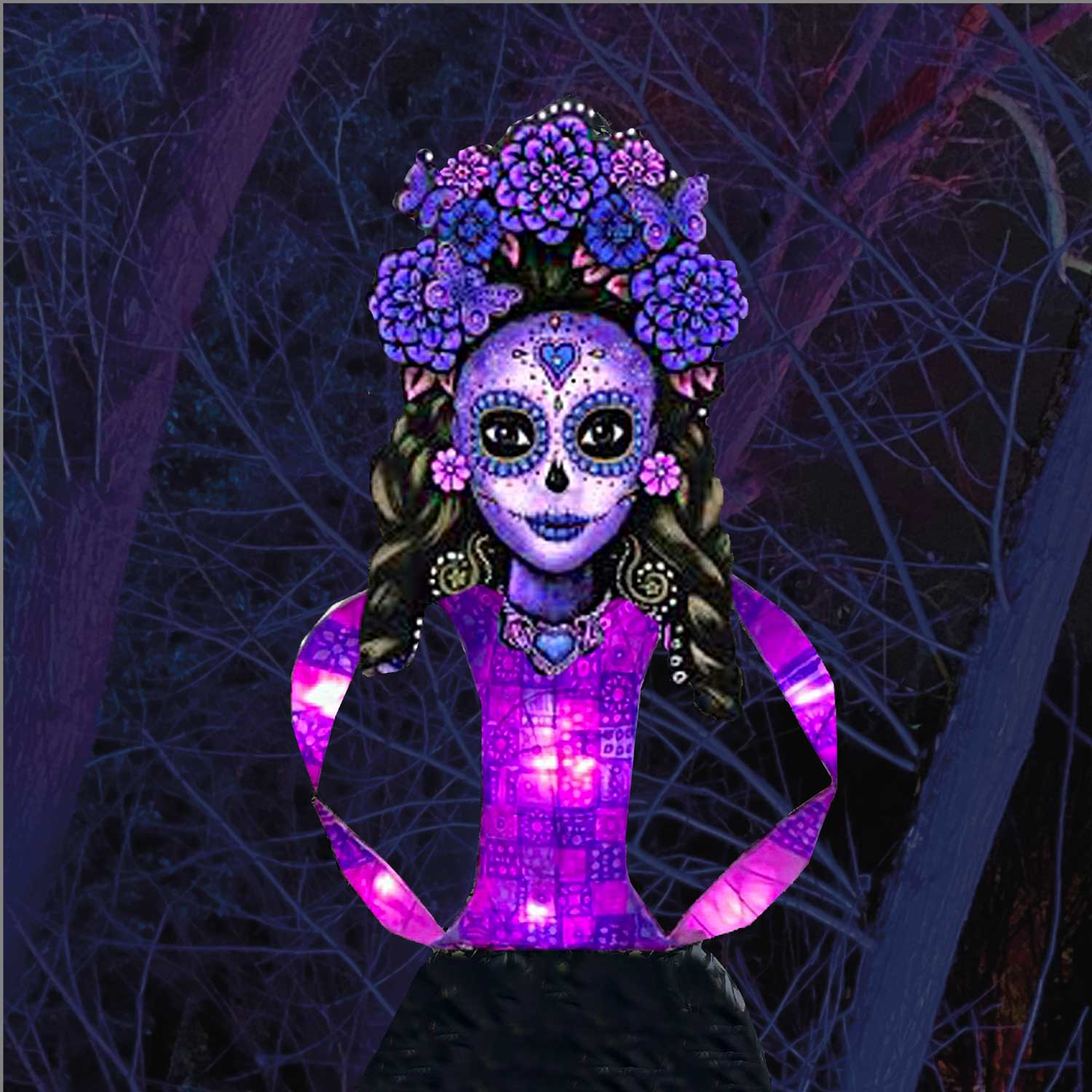 CAR PARKING
£4 per car
The Car park is within the grounds.
Car Park bookings are to be made on line at the same time as entry bookings are made. Please bring proof of booking with you.
Car Park and Booking fees apply to National Trust members and West Green House Friends too.
01252 844611
Enquiries@westgreenhouse.co.uk