Traditional Afternoon Tea
Following the current advice the Tea Room will serve a home made menu, coffee and soft drinks for you to take with you.
We hope the following information will assist you in planning your visit.
Should you have any further questions, please don't hesitate to call us on
01252 844611.
The Courtyard Tea Room
Open daily during the garden season from 11am to 4pm, come and sample our seasonal menu, specialising in locally grown ingredients for our Light Lunches and Teas, featuring homemade cakes, biscuits and local ice cream, with a selection of Teas, Coffees, Soft Drinks and Wines.
All our meals are prepared on site in our Tea room kitchen to be taken with you.
The menu choices are
Lunch in a box
Four points of sandwiches
A small slice of a homemade quiche
A slice of the Cranberry and sausage roll
Salad
£8.00
SALADS
A House Salad of garden lettuce, tomatoes, crisp cucumber and the seasonal delights of the Mediterranean garden patch, served with a honey and mustard dressing.
£5 per bowl
THE HOUSE SPECIALITY
Cranberry and sausage meat in a roll of light fluffy pastry served with a House Salad Bowl
£8.50
QUICHE
Freshly baked daily using our farmers eggs filled with the daily vegetable choice from the garden with House Salad Bowl.
£8.50
A choice of our scrumptious cakes and biscuits made by our favourite cake maker Emma.
A selection of Coffees, Teas, soft drinks and wine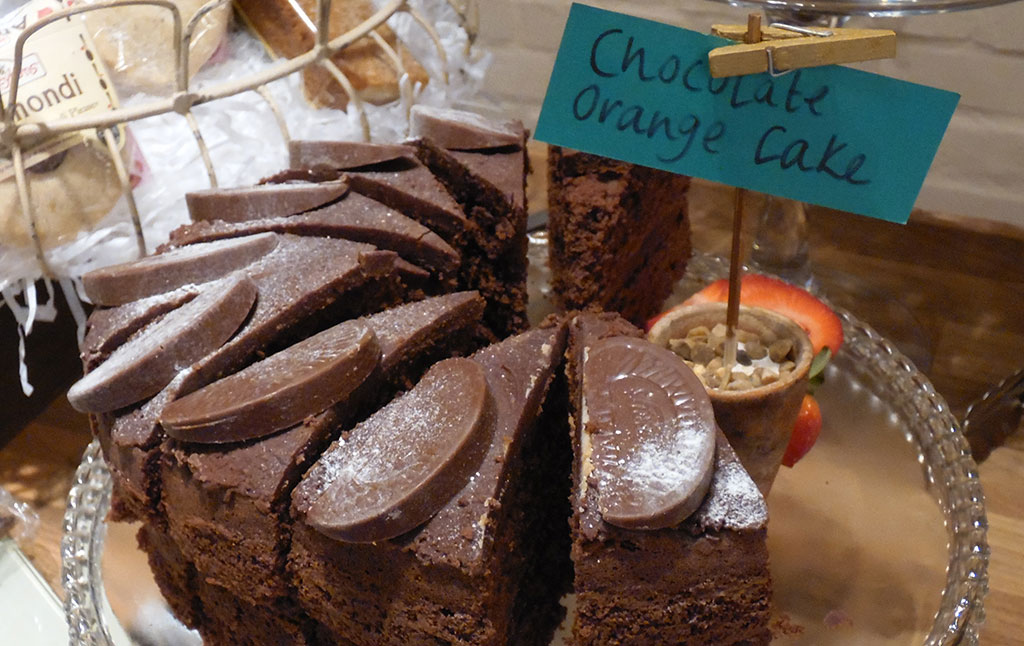 AFTERNOON TEA IN A BOX
We are delighted to introduce our "Afternoon Tea in a Box" a perfect treat for you to take away with you or alternatively bring your own picnic blanket or pick one up in the tearoom and picnic in the old orchard.
We have boxed up our favourite Traditional Afternoon Tea including:
Delicious sandwiches of smoked salmon, egg mayonnaise and cucumber with cream cheese.
Home baked scones with berry jam and clotted cream, our tiny red berry tarts, Battenberg cake and Macarons.
A baby bottle of "bubbles" with disposable glass.
Your choice of tea, coffee to collect in the Tea room.
Vegetarian and gluten free alternatives are available on pre booked request.
Served in a beribboned box!
£25 per person
£15 without bubbles
A" BUG" BOX FOR THE LITTLIES
For the under 8 years we have a Afternoon Tea designed for them
Sandwiches, ham, cheese /egg, a Brownie, an iced 'garden biscuit', crisps and a fruit drink.
£10 per box
'Afternoon Tea in a Box' and 'Bug Box' is pre-ordered by ringing 01252 844611 during office hours 10am to 4pm on weekdays
Please order 24 hours in advance and collect your 'Afternoon Tea in a Box' from the Tea room at the conclusion of the garden visit.
Afternoon Tea for larger groups and parties
To arrange an enjoyable private occasion with Afternoon Tea in the Green House at West Green House please contact the office to make a special arrangement for your group. Phone 01252 844611 weekdays between 10am and 4pm.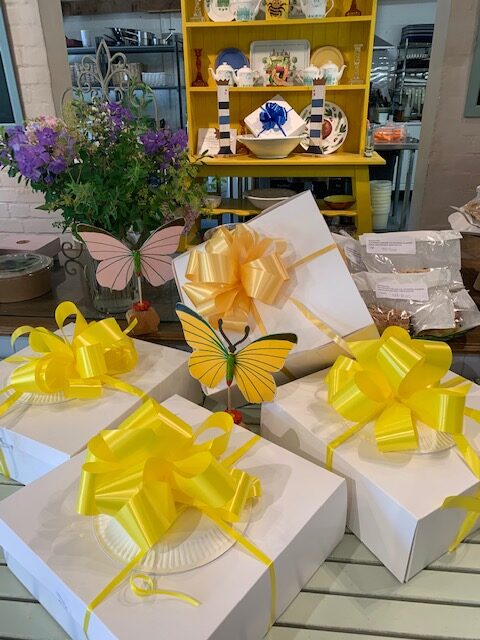 Picnic in a Seed Tray
Treat yourself to a lunch or supper 'Picnic in a Seed Tray' to complement your garden visit or garden concert.
The picnic includes:
A fresh garden salad and a choice of either of the following inhouse specialities:
Homemade vegetarian quiche or Homemade sausage and chutney roll in puff pastry.
A delicious slice and your choice of tea or coffee.
£20 per person
or
£30 with Wine or Fizz.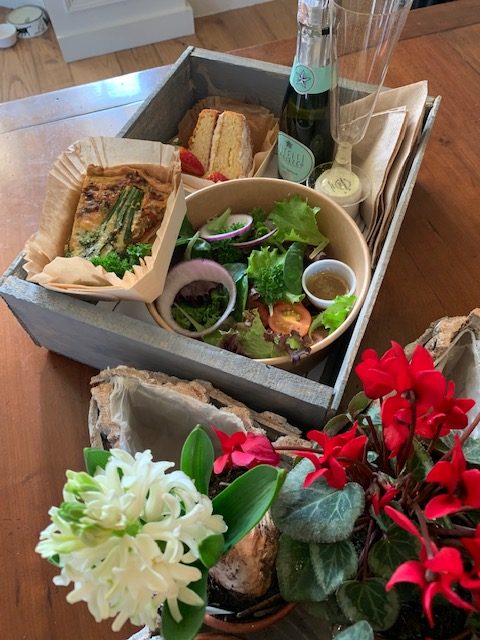 Special Occasions
We are delighted to welcome groups celebrating notable occasions either in our flower-filled Greenhouse or charming Orangery, both of which are available to hire for exclusive use.
These lovely venues are available for groups of 10 or more and private events can be held between 11am and 7pm. We can assist with menus and can provide all drinks. Should you wish to bring your own drinks, we charge a small corkage charge.
Please download our 'Celebrations' brochure here and call us on 01252 844611 for more information.