West Green House Gardens welcomes the whole family for certain special days throughout the year. In 2021 we have a family weekend on
Saturday October 9th and Sunday October 10th.
Our popular APPLE WEEKEND celebrates everything apple, with experts from Sparsholt College on hand to identify heritage varieties. Try juice freshly pressed from our apple crop, homemade apple cakes, apple bobbing and crunchy toffee apples. There is a FREE BAG OF APPLES FOR EVERY FAMILY TO TAKE HOME picked from West Green House orchards.
Normal Garden Entry terms apply for this, with no additional charge made for any activities. More family days may be added throughout the year – watch this space!
NT membership cards accepted
Adults – £9
Children 3 years and under – FREE
Children 4 to 14 – £5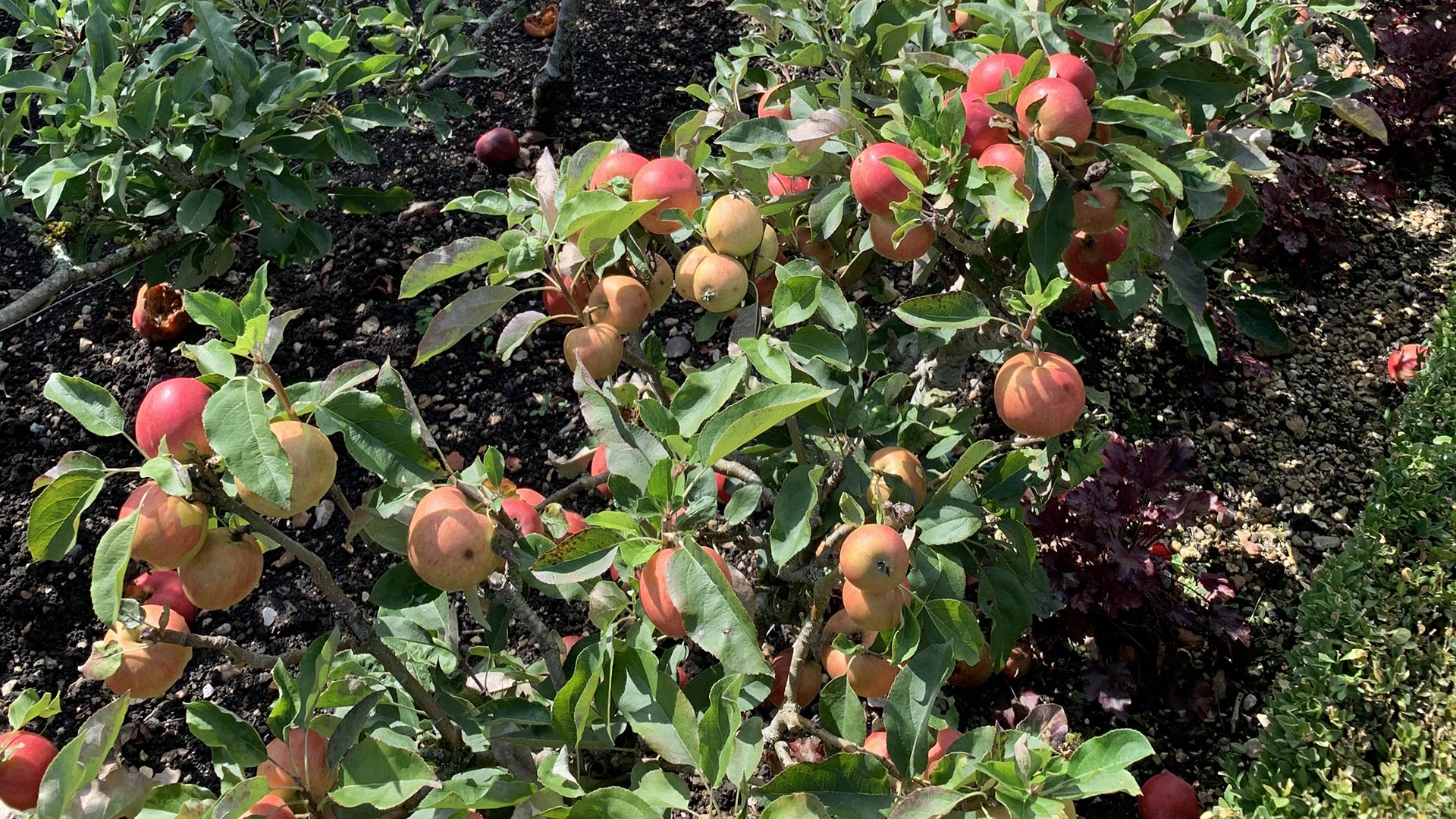 CAR PARKING
£4 per car
The Car park is within the grounds.
Car Park bookings are to be made on line at the same time as entry bookings are made. Please bring proof of booking with you.
Car Park and Booking fees apply to National Trust members and West Green House Friends too.
01252 844611
Enquiries@westgreenhouse.co.uk