It's time for twilight magic and mystery, it's Halloween
October 22,23,24,27,28,29,30,31
5pm to 7pm
Prices:
Peak times Saturday only, 23 and 30 October
Child £13 Saturday
Adult £17 Saturday
Off peak are 22,24,27,28,29, 31 October
Child £12
Adult £16
See fantastically lit witches fly and cauldrons steam along the way to the Hansel and Gretel's ginger bread village where there are treats and hot chocolate and yummy things to eat.
This is a magical and intriguing twilight adventure for all the family, but particularly the littlies dressed up in their spookiest costumes to experience a night made for happy memories.
The costume prize is a family ticket to the spectacular West Green House Christmas Illuminated Garden.
BOOKING
Adult ticket £16 / Child ticket £12 OFF PEAK
Adult ticket £17 / Child ticket £13 PEAK TIME
Car parking £4 – ONLY PREBOOKED CARS MAY BE PARKED ON SITE
Booking fee £1
Children under 3 years are free.
Children under 16 must be accompanied by an adult. This is a special event and is not free to National Trust members.
CAR PARKING
The car parking is adjacent to the garden entrance. Disabled Parking: There are three disabled car parking spaces available subject to availability.
WHAT TO WEAR
There are few covered spaces along the mile plus all weather path of lights. Please wear appropriate footwear and clothing.
COVID 19
Be assured we are monitoring and responding to all the government advice as it evolves. Your safety is paramount. If Halloween at West Green House is cancelled due to Corvid 19, you will be advised and refunded.
CANCELLATIONS
English weather can affect open air events. Halloween at West Green House will only be cancelled if bad weather necessitates we should cancel for your safety. If for this or any other reason beyond our control the event is cancelled, you will be offered another date. A refund is given only in exceptional circumstances.
FOOD AND DRINK
In Aladdin's House…
hot sausages with condiments and rolls, Homemade cranberry sausage rolls Mulled cider and hot chocolate
In Hansel and Gretel's village…
Cookies, Pumpkin Pie, Toffee Apples, Marshmallows, Trick and Treat sweets and other good things to eat and drink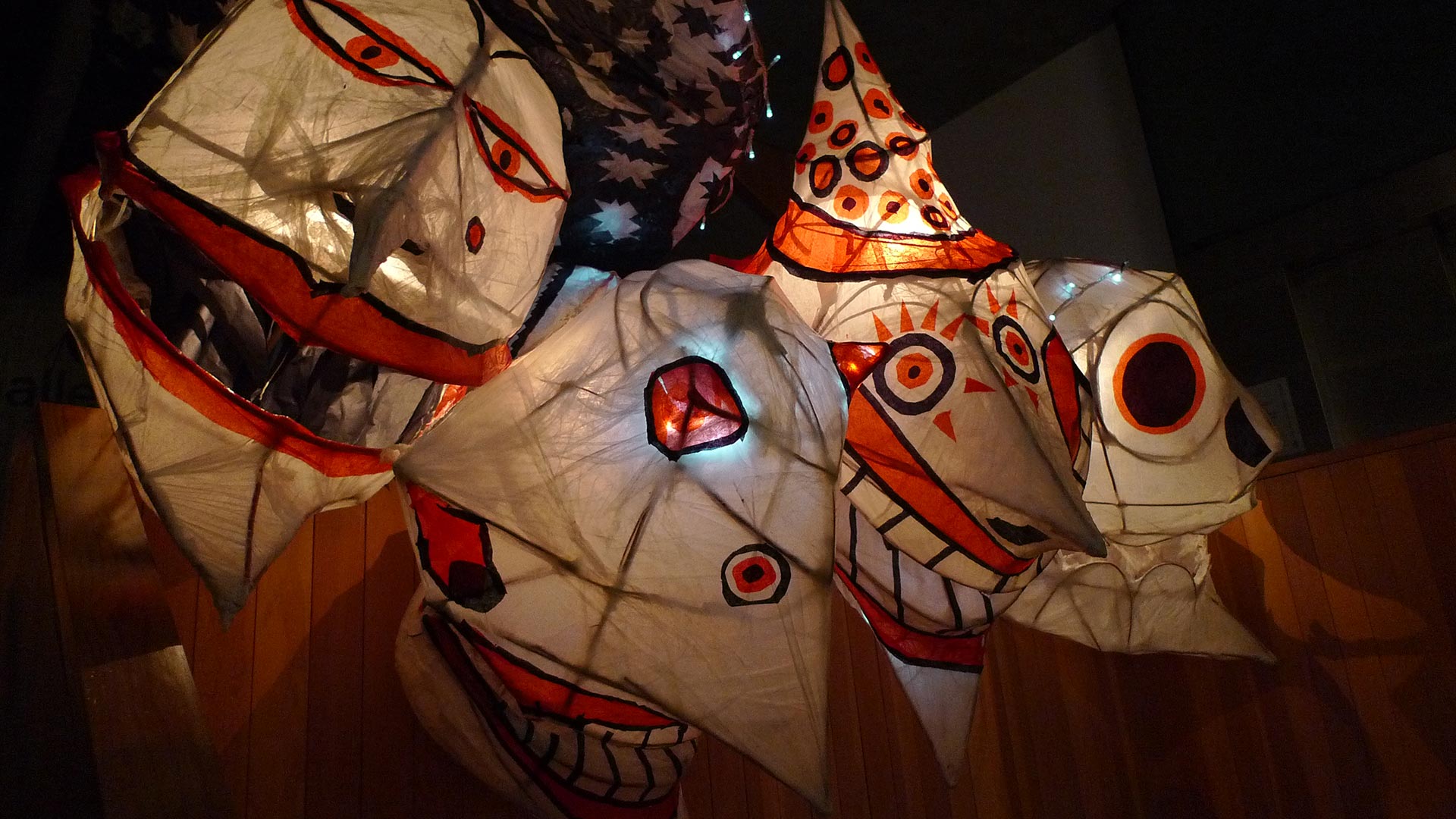 CAR PARKING
£4 per car
The Car park is within the grounds.
Car Park bookings are to be made on line at the same time as entry bookings are made. Please bring proof of booking with you.
Car Park and Booking fees apply to National Trust members and West Green House Friends too.
01252 844611
Enquiries@westgreenhouse.co.uk