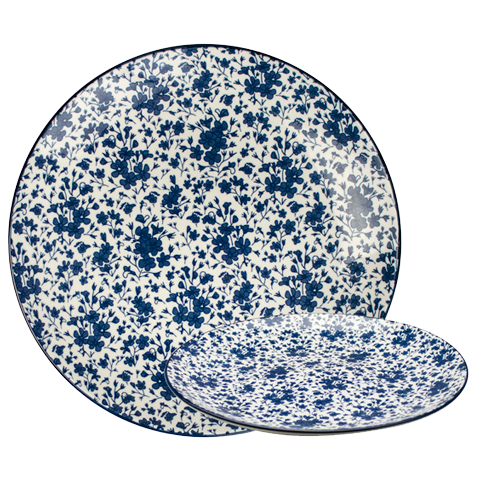 The West Green House Blue and White Collections are designs with international inspiration
The traditional Blue and White Ginger Jar originated in China, its curved shape and hand painted designs have been appreciated for centuries..
It was so admired it was translated into may objects like the Blue and White antique inspired kettle pot with crackled surface in our collection
Modern artists have translated the traditional designs of Japanese Blue and White ceramicist into these simple but elegant bowls and plates.
Terracotta garden pots so suitable for herbs or small spring bulbs are painted in an old Dutch vintage style , a baroque design but with eastern inspiration.