The Christmas Illuminated Garden Adventure
Join us for an evening of wonder!
25th November –  30th December
Timed tickets from 4.30 to 7.30pm.
Garden closes at 9.00pm
---
NEW in 2023
Giant 10 to 15ft high fountains dancing to music rise from the lake.
The mile long trail around the lake lit by thousands of lights tells the story of Alice in Wonderland, told in spectacular illuminated installations designed by our guest designers.
This year the gardens Five Bridges become tunnels of light with creatures beneath, whilst in the Paradise Garden like magic transforms into the flamingo's crocket lawn!
New and fabulous Christmas Tree decorations from the Garden shops are a memento of a glorious evening.
A menu of new and old favourite warming drinks and hot 'food to go' can be found in the cabins along the sparkling trail and it's the beautifully decorated Tea Room for Christmas spiced wine, hot chocolate, coffee and delicious hot food to meet your friends.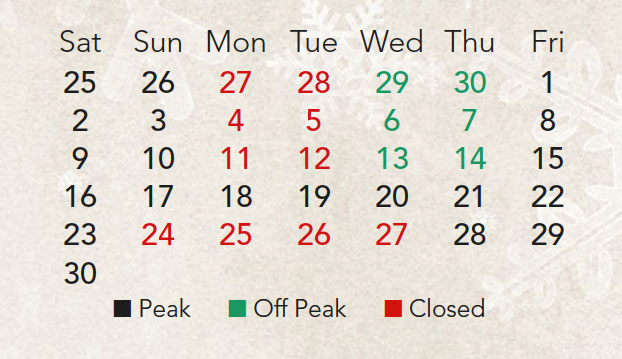 TICKETS
The Christmas Lights are from 4.30pm to last entry 7.30pm with visiting slots pre booked on every half hour. The garden closes at 9.00pm
Off Peak
Family £50 (2 adults, 2 children) / Adult ticket £19 / Child ticket (4-15) £15 
Peak
Family £70 (2 adults, 2 children) / Adult ticket £22 / Child ticket (4-15) £18 
Disabled carer free of charge
Booking fee £1
Children under 3 years are free. Children under 16 must be accompanied by an adult.
This is a special event and is not free to National Trust members
CARERS
One carer is admitted free of charge per wheelchair user, visually impaired visitor or another person whose disability necessitates a personal carer.
Dogs are not allowed in the garden
CAR PARKING
Car parking £4 – ONLY PREBOOKED CARS MAY BE PARKED ON SITE
The car parking is adjacent to the garden entrance.
Disabled Parking: There are three disabled car parking spaces available subject to availability.
WHAT TO WEAR
There are few covered spaces along the trail but this is an outdoor event please wear appropriate footwear and clothing.
CANCELATIONS
Event tickets may be exchanged for another date only once. Further exchanges are charged at £5 per transaction. Cancelled tickets are not refundable. Family Tickets are not exchangeable or refundable due to the discounted price.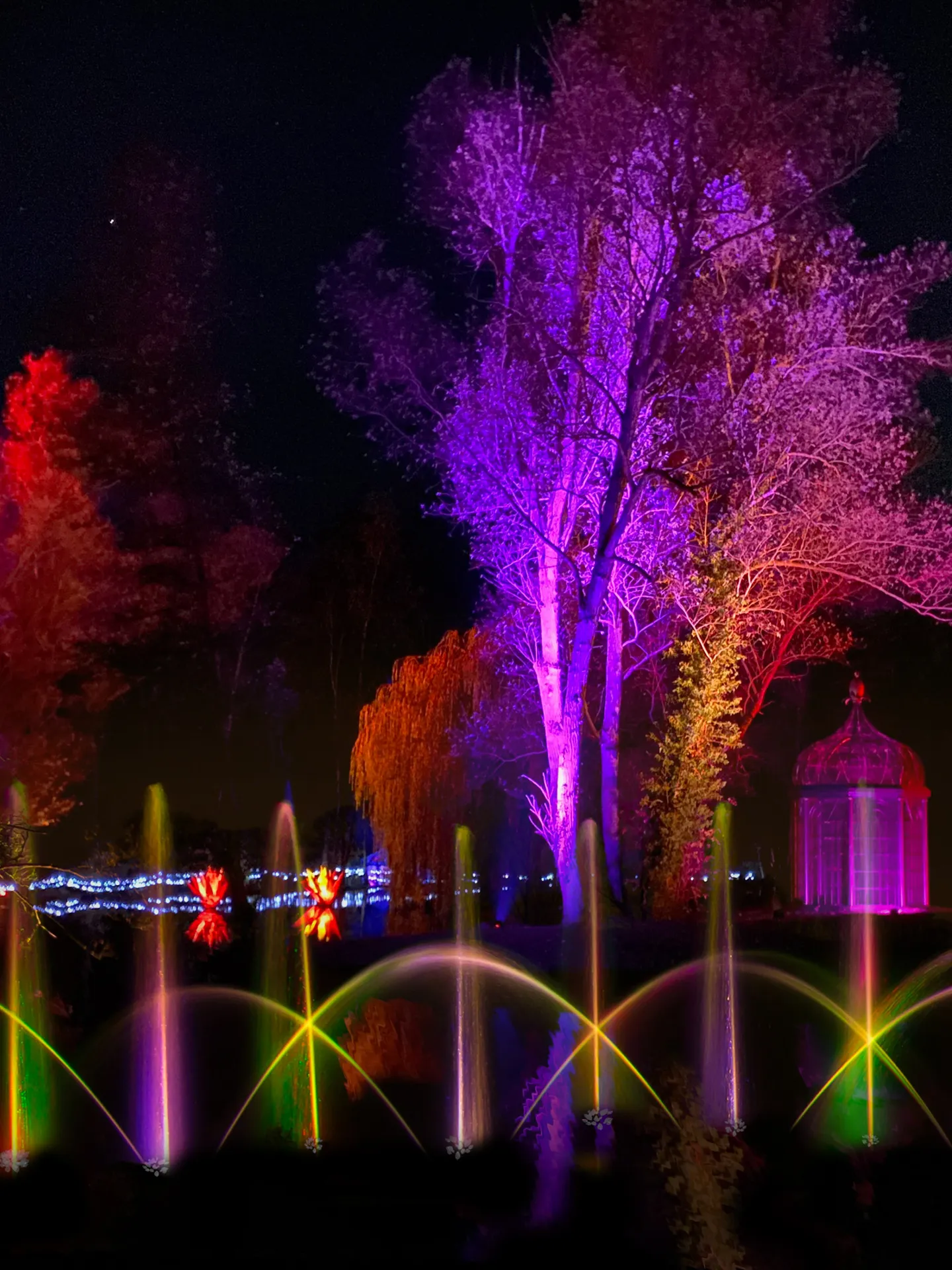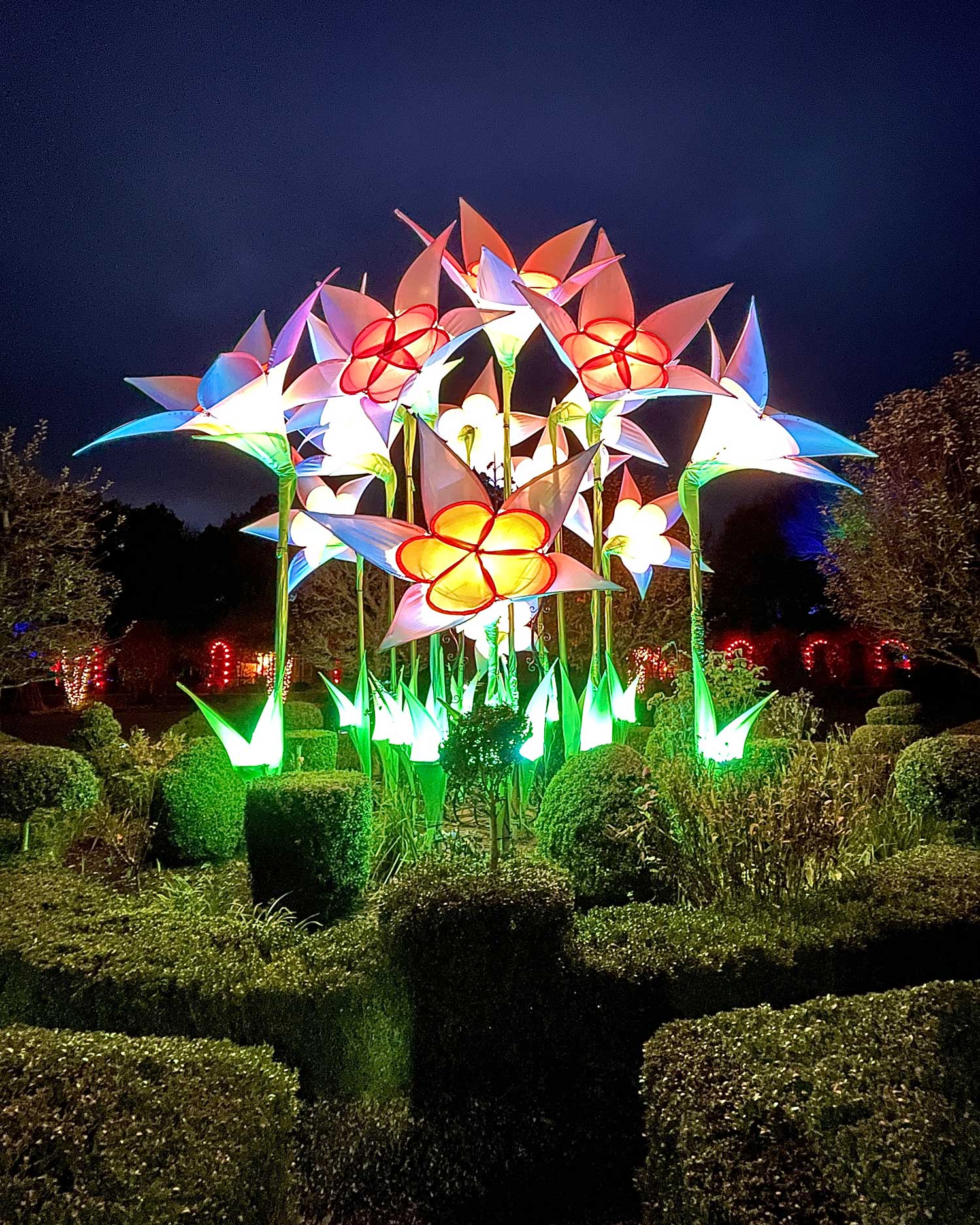 CAR PARKING
£4 per car
The Car park is within the grounds.
We advise on Special Event Days that you pre-book your car parking. 
Car Park and Booking fees apply to National Trust members and West Green House Friends too.
01252 844611
Enquiries@westgreenhouse.co.uk