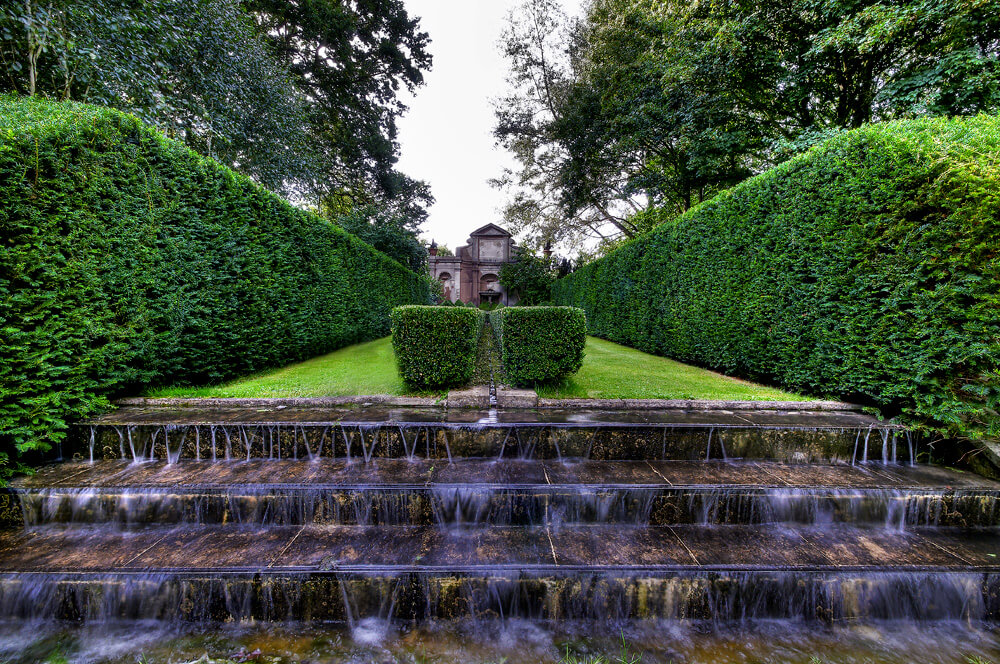 No one has ever had a good word to say about General Henry Hawley the builder of West Green House around 1720. He is often described as "Hangman Hawley" after the ghastly brutalities he perpetuated in the 1745 Rebellion, particularly at the time of the Colloden. Hawley left his estate to his housekeeper's son William Toovey Hawley, whose descendants lived at West Green until 1898.
Since then West Green House has seen four major periods of transformation. The Playfair family at the turn of the 20th century employed architect Robert Weir Schulz to remodel the north front of the house and design new gardens. Soon after the Playfairs left and the new occupant, Evelyn, Dowager Duchess of Wellington continued to perfect the gardens. The Duchess and then with her cousin, Yvonne Fitzroy, lived and gardened at West Green until 1939, largely through the generosity of Sir Victor Sassoon who bought the house for the Duchess. Sir Victor left the House to the National Trust in 1957. It finally became their property in 1971 on the death of Miss Fitzroy.
The National Trust's first tenant was Lord Alistair McAlpine. His lasting contribution to West Green is the fine yet eclectic collection of garden buildings and neo-classical ornaments designed by the architect Quinlan Terry. In 1990, as his tenancy was coming to an end, the IRA detonated a bomb in the forecourt, causing so much damage that the Trust seriously considered demolishing the house. However it elected to repair the fabric and find someone who would complete the internal repairs and restore the gardens and buildings
In 1993, Marylyn Abbott purchased the 99 year lease of West Green House from the National Trust. Since then it has been run as a private garden with the National Trust relinquishing all financial and day to day involvement with the estate. The Gardens have been faithfully restored and further developed introducing contemporary design ideas, cascades and features.